Hickson

Genealogy
Dingle peninsula, Co Kerry, Ireland
Crutch's
Hillville House

Hotel, near Castlegregory, Co Kerry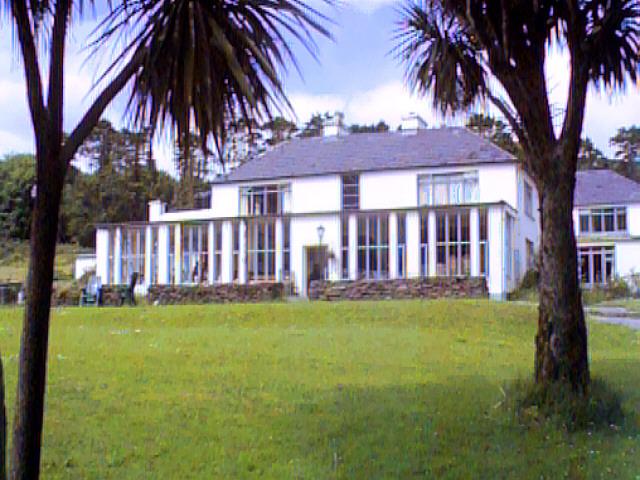 The first owner, George Hickson, one of eight children of John Hickson & Ellen Trant, was born about 1750. He was a Catholic. He died, unmarried, in 1821.
James John, the nephew of George and son of John James Hickson and Sarah Day, inherited the lease of this modest residence, Hillville Lodge, from his uncle.
James John died at the relatively early age of 53, but left his family well provided. James, the eldest surviving son, who was also an attorney, inherited the legal practice and the family property. Unfortunately James neglected his legal work and spent the money inherited from his father in building a new and grander residence at Hillville. Mary Agnes Hickson, his daughter and the Kerry historian, was a frequent guest in the new house.
The house passed, in 1928, to Captain Paget who added a large veranda in front of the house as can be seen in the photograph. Mr. Le Marchant and Lord Harrington both used the house as a hunting lodge. In the 1960's, the Crutch family turned the house into a hotel which they sold about 20 years ago to Ron and Sandra McDonnell
How to get there
From Tralee (Trá Lí) take the road through Blennerville to Camp and continue along the same road (R560). Pass the turnings to Castlegregory, continue through Stradbally, pass the turning marked "Golf" towards the Connor Pass. Take the next turn right downhill, indicated by a sign to "Crutch's". The Hotel is about 50 yards on the left marked simply "Hotel"